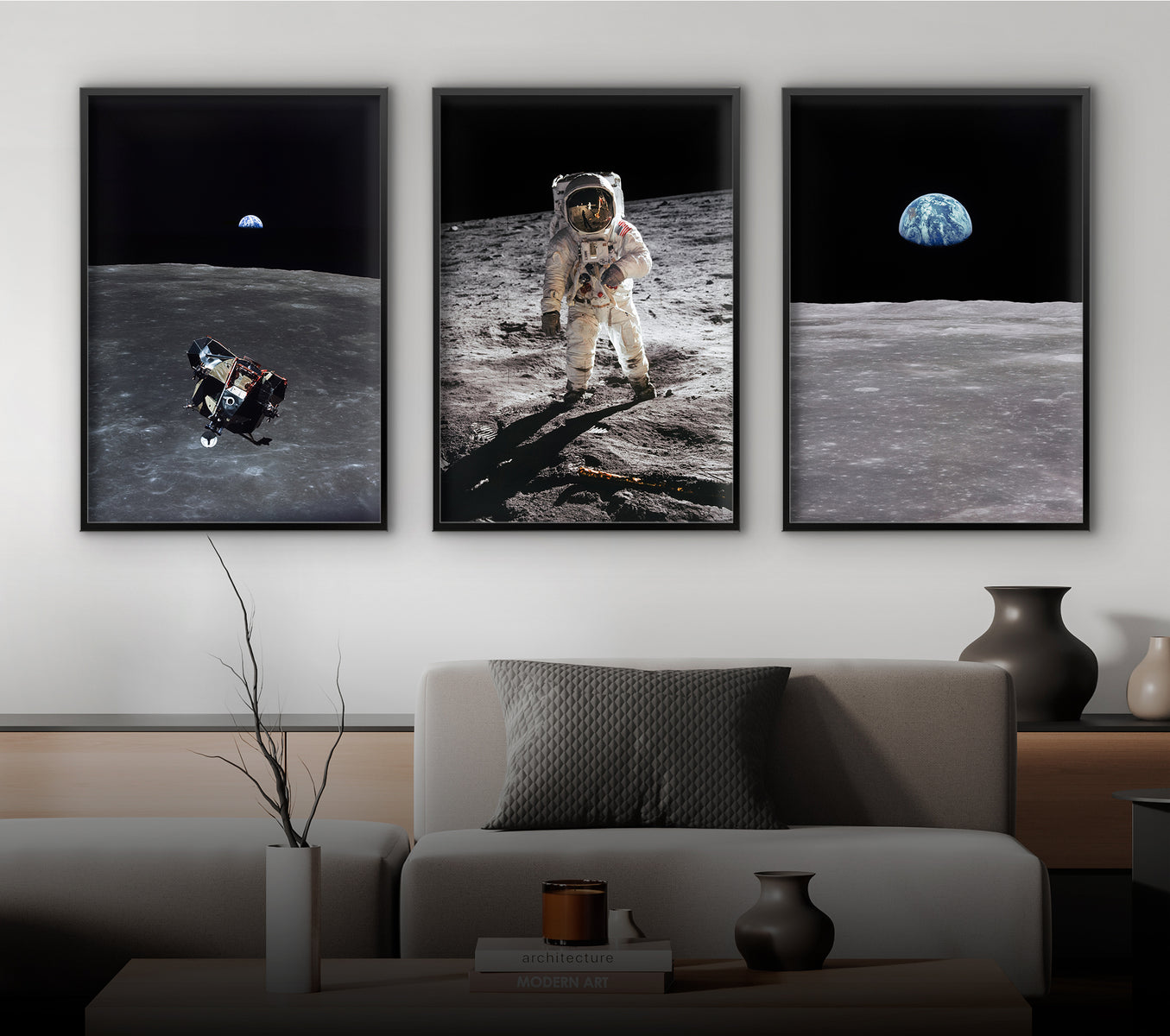 stunning prints of Moon landing photos, reprocessed from RAW scans
What is special in our prints from Apollo collection?
Iconic photographs from the Apollo Missions
We spent a lot of time on the selection the most iconic and possible the best quality images from the Apollo Program.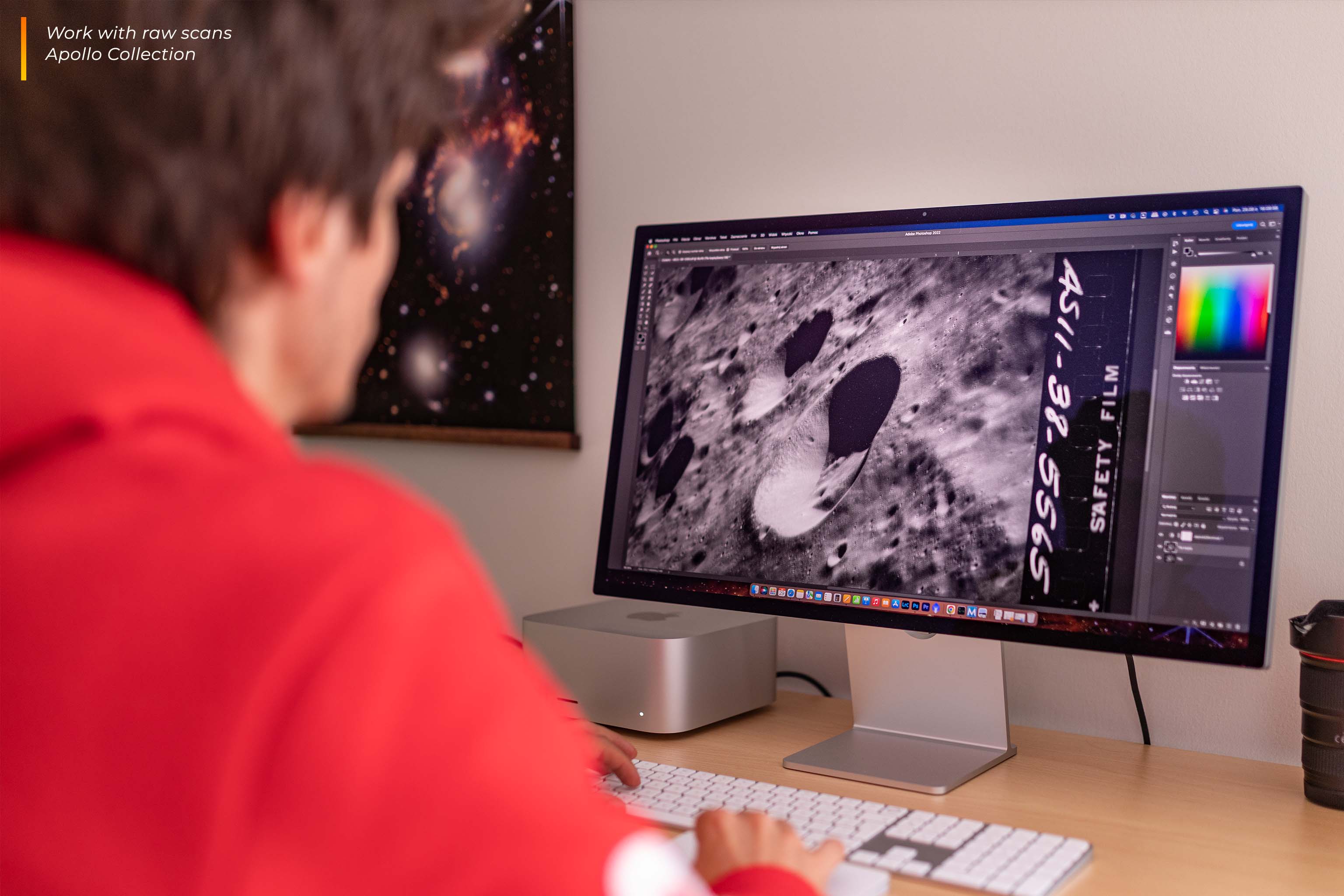 Restored from the most detailed scans
Our collection of prints with Apollo photographs is based on the hi-resolution scans processed using the latest tools what provide the best possible quality.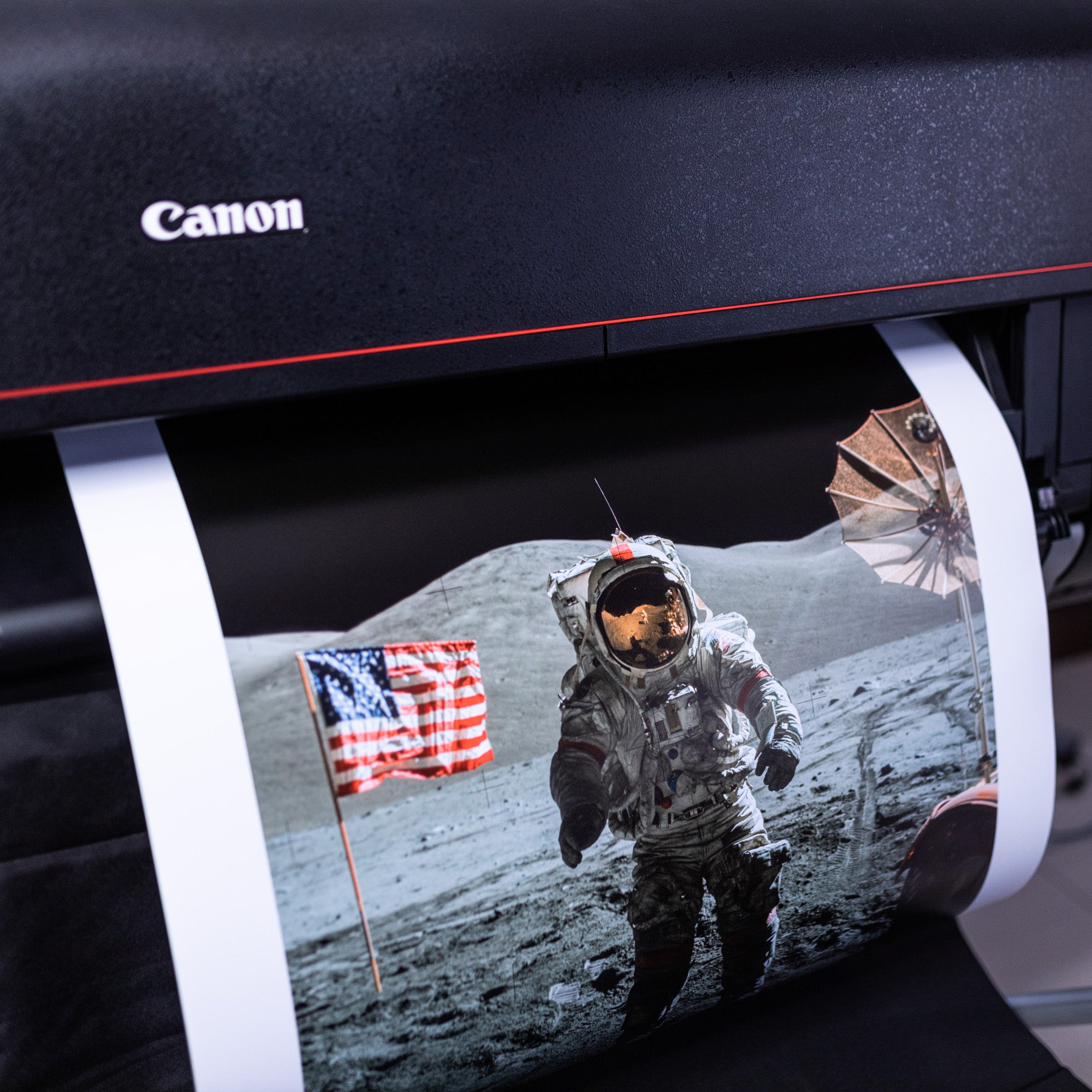 Experience landing on the Moon
Our prints are prepared with passion and care about sharing the beauty of space exploration. This collection allow you to experience landing on the Moon in your home with our prints prepared with latest, cutting edge, 12 color printing technology.
You might also like prints from these collections